Energy Transition for Businesses: How Companies Benefit from Solar Power
The world of energy is changing: PV systems are becoming increasingly common on roofs in cities as well as industrial and rural areas and are thus driving the energy transition forward. More and more companies are using PV systems to gain independence from electric utility companies and rising costs. Companies are making an active contribution to climate protection by using their own electricity from the roof. Any company that still has space on its roof or premises should not miss this opportunity.
As PV system operators, businesses make the shift from mere energy consumer to energy producer. This enables them to save on the high costs that load peaks bring and claim their independence from rising energy prices. Today, digital technologies already make it possible to almost completely switch the energy supply over to renewable energy — an important contribution to the energy transition. With the SMA Energy System Business the switch to solar energy is particularly easy and quick to implement for commercial businesses.
Generate solar power and use it effectively
Economically beneficial, ecologically exemplary: with PV systems of their own, businesses can reduce their energy costs particularly easily, sustainably and for the long term. Electricity from the roof directly supplies connected devices, machines and loads. This ensures independence from the electric utility company and provides greater planning security in terms of electricity costs. At the same time, there is actually no such thing as a surplus because businesses can use the excess solar power to generate additional benefits:
Feed in to the utility company's grid and receive a fixed feed-in tariff
From a system size of 100 kWp, generate revenue from direct selling on the power exchange.
Integrate a battery-storage system that gathers solar power and makes it available as required — in the daytime during load-peak periods, at night or even in the event of a power outage (see "Store solar power and use it flexibly").
This gives sustainability real meaning. Businesses with a PV system on the roof show that they are acting sustainably by becoming actively involved in the energy transition. This enables them to score points with customers, employees, residents and, of course, the climate.
Benefits
Save up to 30% on energy costs
Protection against rising energy prices
Additional income from grid feed-in
Particularly high yields possible and rapid ROI (return on investment)
Tax benefits through deduction of capital expenditure and special depreciation
Enhanced image through demonstration of commitment to climate protection and conservation of resources
Store solar power and use it flexibly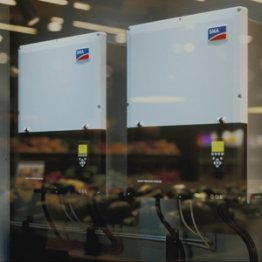 Benefit from solar power, even when the sun isn't shining: load peaks are a real problem for small to medium-sized businesses, supermarkets, hotels and agricultural businesses. Operating costs go through the roof. Businesses can avoid expensive load peaks by using highly efficient battery-storage systems. Batteries store solar energy for electricity-intensive periods and use it when needed. This reduces operating costs over the long term and ensures the electricity supply even in the event of power outages, meaning that critical loads also receive a reliable supply at all times.
Benefits
Reduce energy costs by up to 40%
Cap load peaks by using stored solar power as and when needed
Increase self-consumption of solar power: the most cost-effective use
Optimized use of time- and performance-based energy supply tariffs
Yields of up to 18% possible (reference example is coming soon)
Enjoy a reliable supply, even in the event of a grid failure
Protection against rising energy prices
Switch everything over to solar power
Systematic smart energy management: integrate cooling systems, ventilation, lighting and mechanical loads to create a holistic system. The intelligent energy manager analyzes all the system components and energy flows 24/7. This makes it possible to implement specific measures for more efficient use of energy. In the future, this will even be fully automatic: the intelligent energy manager then combines all energy flows on the company premises to create a smart system and controls them according to requirements. To do this, it uses online weather forecasts and the individual load profile to produce daily yield forecasts. Load peaks can then be specifically avoided by starting various energy consumers at different times or ensuring that these go into operation only when enough solar power is available. A battery-storage system can also optimize the supply during load-peak periods. It could hardly be smarter or more sustainable.
Benefits
Reduce energy costs by up to 50%
Increase self-consumption of solar power through intelligent energy management
Avoid load peaks
Energy supply from a single source
Refuel with solar power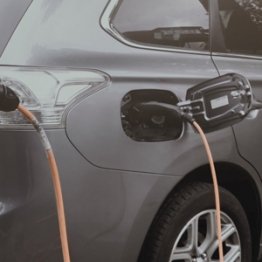 Driven by the sun instead of diesel: frequent road users can reduce the mobility costs of their vehicle fleets in a way that makes ecological and financial sense by using electric vehicles. Company cars, commercial vehicles and floor-bound transportation vehicles for intralogistics can then be conveniently charged on the premises using self-generated solar power. To this end, the intelligent energy manager integrates the electric vehicles into the energy system via a charging system and balances electricity generation and demand. This is the energy transition for the road. Refueling could not be any easier, cleaner or more cost-effective.
Benefits
Reduce mobility costs
Achieve optimization potential
Climate- and resource-friendly mobility — without fossil fuels
Heat your premises using solar power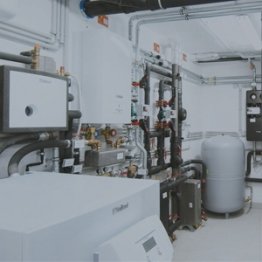 Climate-friendly and cost-effective heating: power-consuming heating systems such as heat pumps, combined heat and power plants and boilers can be well integrated into the company's heat supply and supplied with solar power directly from the roof or from the battery-storage systems. In addition, thermal storage systems can store excess solar energy that can then be used for heating or heating water. This also increases self-consumption of solar power. Businesses then require fewer fossil fuels and can thus significantly reduce their overall energy costs.
Benefits
Save up to 50% on energy costs
Increase self-consumption of solar power through intelligent energy management
Heat your premises in an eco-friendly manner without fossil fuels and never pay for gas or oil bills again
Integrate heating as well as power generation and consumption to create a holistic system
Here you can find a specialist SMA solar power professional in your area.
https://old.sma-sunny.com/wp-content/uploads/2019/11/KV-energiewende-gewerbe.jpg
676
1400
Anke Baars
/wp-content/themes/enfold-child/images/SMA-LOGO-Color_s-1.png
Anke Baars
2019-11-06 17:20:10
2019-11-08 11:38:01
Energy Transition for Businesses: How Companies Benefit from Solar Power