Solar Eclipse – A Time for Storage to Shine?
The upcoming solar eclipse on Monday, August 21, will impact the operation of many GW of solar PV production across the United States.
The loss in production during the eclipse has been estimated at roughly 4,200MW of utility-scale solar, and 1,350 MW of rooftop solar, just in California.
While this is a substantial amount of power, the duration of the eclipse will be very brief in California. Grid managers were able to plan around this well understood event, and have other generating sources prepared and ready. Large amounts of energy storage resources (including pumped hydro storage) will be used for grid support during this event but in the future quick responding electrical energy storage may provide the bulk of needed support.
SMA is best known for its PV inverters. Still, the company has sold several hundred MWs of grid interactive battery storage inverter capacity that is perfectly suited to be used as a grid support resource in such an event – where large power discharge is required for a short time period.
In a few months, SMA will launch its residential grid-tied storage inverter, the Sunny Boy Storage US. This device can be programmed to ensure there is plenty of energy stored up to offset a known time of high load demand (peak shaving) or for a time of poor solar production (allowing increased self-consumption), such as a solar eclipse!
Imagine how easy it would be to give the sun a break if you could work with customers to program a Sunny Boy Storage to offset their household's demand during this event?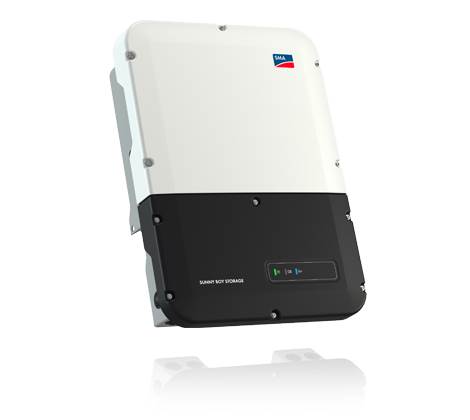 SMA will host a nationwide roadshow for the Sunny Boy Storage later this year. Like the path of totality of this eclipse, the roadshow will not visit all states, so keep your eyes peeled for stops near you! And in the meantime, make sure you don't look at the sun without proper eye protection.
https://old.sma-sunny.com/wp-content/uploads/2020/10/Eclipse_SMA-Inverted.jpg
407
709
Mike
/wp-content/themes/enfold-child/images/SMA-LOGO-Color_s-1.png
Mike
2017-08-18 08:00:26
2020-10-26 16:07:54
Solar Eclipse - A Time for Storage to Shine?