Top 3 Reasons SMA's PV String-Level Optimization Technology Improves Reliability
Going solar is undoubtedly a valuable investment for your home and business customers. As with many large expenses, your goal is to minimize risk and maximize your return, while providing a best-in-class experience for your clients. This value proposition is exactly where traditional DC optimizers fall short.
Traditional optimizers are placed under rooftop panels and operate around the clock. The optimizers generate heat while consuming power, which can become problematic. Quite simply, this method is not only inefficient but also risky.
But optimization doesn't have to be either of those things. ShadeFix optimization removes complexity, lowers risk and increases reliability.
Here are the top three reliability benefits of ShadeFix, SMA's string-level optimization technology.
Benefit #1: Fewer Interruptions
Businesses and homeowners want predictability in their PV systems.
With the SMA optimization model, you get exactly that thanks to the model having improved upon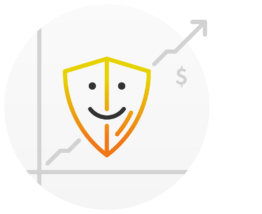 current industry methodology by mitigating the effects of shading and increasing power production without the drawbacks of needing additional components. ShadeFix optimization utilizes fewer system components versus traditional models, which improves operation and performance.
When componentry fails, it starts a chain of interruptions. A technician is called and must be dispatched to a customer site, roof access must be secured, permanent and semi-permanent connections are removed, and PV modules and fixtures are temporarily displaced.
Then, once the technician eventually locates the defective unit, it must be replaced and reconnected before the modules are reinstalled. This process adds risk to system parts and the roof. In addition, the installer faces fall risks* while atop the roof.
Collectively, all of these factors create interruptions that introduce unpredictability—which can impact scheduling, labor costs and logistical backups. ShadeFix helps you minimize those potential pitfalls by offering fewer interruptions to give you more predictability.
*According to the National Association of Home Builders, falls are leading cause of injury and fatality in residential construction.
Benefit #2: Reduced Complications
With ShadeFix, you'll also get reduced complications. A typical 50-kilowatt system using conventional module-level optimizers can have as many as 60,000+ electronic components.
By comparison, in a typical 50 kW commercial installation using the SMA ShadeFix optimization system and SunSpec-certified rapid shutdown devices, there will be a total of about 30,000 electronic components. That's half as many as in the traditional module-based system.
Reducing the complexity and the number of components in a system will reduce the overall failure rate.
In that regard, the SMA optimized system is not only less part-intensive but also easier to access. The power conversion components are housed in a weather-protected enclosure, making the parts easy to access and replace.
Traditional module-based power conversion devices, conversely, experience wear and tear in an inhospitable environment on the roof. In this scenario, statistical analysis shows integrators can expect to service more units due to device wear-out or failure.
When it comes to complications, less is more.
Benefit #3: Mo' Money, No Problems
The third benefit of ShadeFix is saving money thanks to fewer problems. When a system failure occurs,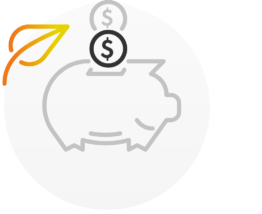 the owner experiences energy loss that impacts efficiency and, in turn, the bottom line for both the system owner and the servicer. As installers often only replace traditional optimizers in batches, this model can upset owners who expect their system to run at full capacity. But, the alternative – replacing optimizers as they fail – will impact an installer's ability to maintain profitability due to increased service trips.
Other forms of optimization also place system owners at a disadvantage when it comes to replacing parts. Plus, manufacturers often update proprietary technology, which can lead to compatibility issues with older models. All of that causes serious problems that can be costly.
ShadeFix ultimately relies on fewer components and less corresponding electronic work, increasing lifetime energy production. To create even more reliability, the string-level optimized systems leverage the automated functions of SMA Smart Connected to greatly reduce service needs. Smart Connected proactively monitors inverter health, alerts installers to events, and automatically sends remediation guidance or even replacement devices.
Thanks to such functionality, with string-level optimization, PV projects experience better lifetime energy harvest, greater reliability, easier maintenance and increased safety. And all of that adds up to more money saved and fewer problems to deal with—a win-win.
All the above factors together show why the benefits of SMA's patented, proprietary, string-level optimization make ShadeFix superior.
For more information on the study and additional benefits of string-level optimization, visit our ShadeFix webpage.
https://old.sma-sunny.com/wp-content/uploads/2021/04/ResiRoofPV_246035262_Sm.jpg
1181
2100
Alexandra Alejandro
/wp-content/themes/enfold-child/images/SMA-LOGO-Color_s-1.png
Alexandra Alejandro
2021-04-22 03:55:00
2021-04-22 22:52:23
Top 3 Reasons SMA's PV String-Level Optimization Technology Improves Reliability