Top 4 Reasons to Register Your Plant to Sunny Portal
SMA's Sunny Portal is the world's largest PV monitoring portal, aggregating over 20 GW of PV capacity in more than 160 countries worldwide. But there are reasons other than just monitoring to register a plant to the Sunny Portal.  SMA America Solar Academy Trainer Mike Mahon outlines his top four choices below.
1) Access to Smart Connected
Registration of a plant to Sunny Portal unlocks enrollment into the free SMA Service program Smart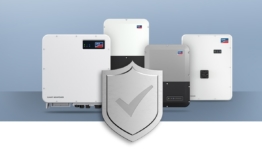 Connected. Once a plant is enrolled in Smart Connected, SMA Service begins to proactively monitor communications between the plant and the Portal. Any warnings or error messages sent can be analyzed by SMA Service technicians. Support is then provided in accordance with the severity of the issue, from email troubleshooting tips all the way to advance replacement device shipment – before the installer goes to site! To help mitigate the difficulties of installers visiting a plant site during the coronavirus pandemic, SMA now allows for enrollment in Smart Connected for up to two years from the date of registration on the Sunny Portal. Learn more about Smart Connected here.
2) Automatic Firmware Updates
Do you dread the idea of going to site to manually update device firmware? So do I; that is why it is recommended to configure automatic firmware updates for SMA devices when registering to the Sunny Portal. Rest assured that your SMA devices are receiving the latest and greatest updates as soon as they are available with this option!
3) Automatic Reporting
Do your customers want regular updates of their system's production but don't like visiting SunnyPortal.com? It is very easy to set up automated reporting for plants registered to Sunny Portal. Have Sunny Portal send daily, weekly, or monthly production reports to the system owner. Have automated warning or error reports sent to the responsible service technician. Don't worry, you can skip reports on days with no messages.  Keep all stakeholders up to date on the plant's performance with this powerful feature.
4) Analysis Pro
(This is a feature only available in the ennexOS Sunny Portal. It is an upgrade to the custom graph function available on the classic Sunny Portal). Simply by clicking on a few tiles, the historical values for any reported variables from the plant can be graphed and analyzed. This is a time saver for investigating performance and diagnosing unusual behavior.
This image shows a graph with the DC power for two channels of a Sunny Boy US-41 inverter along with the device's AC power and the total plant power – accessible with a few mouse clicks.  Note that variables with different units can easily be plotted on the same graph – additional axes are added as needed. Pro tip – click the Details label below the graph to reveal the Download button to export the data shown in the current graph.
These are my top reasons; I hope you have enjoyed them. What are your main reasons to register on Sunny Portal? If there are features you would like to see added in the future, please let SMA know in the Comments section.
https://old.sma-sunny.com/wp-content/uploads/2021/03/Sunny-Portal-ennexOS.jpg
760
1920
Mike
/wp-content/themes/enfold-child/images/SMA-LOGO-Color_s-1.png
Mike
2021-03-09 02:38:45
2021-03-10 01:34:49
Top 4 Reasons to Register Your Plant to Sunny Portal